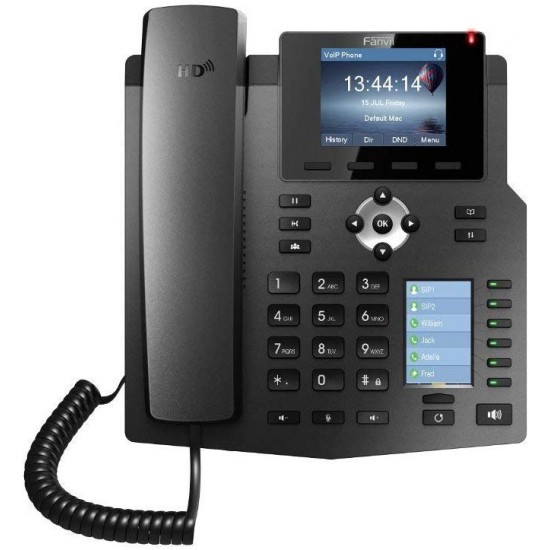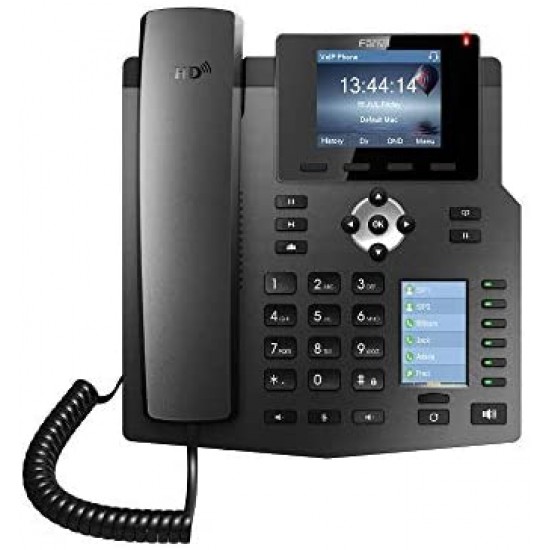 Fanvil X4G Gigabit SIP Enterprise Desktop Phone with Dual-Color LCD Display

Fanvil X4/X4G Enterprise IP Phone
The new Fanvil X4 IP Phone is a enterprise desktop phone which comes with an intelligent DSS Key-mapping LCD to increase enterprise users' work efficiency at a cost-effective price.
Highlights
- DSS Key-mapping LCD – 6 DSS keys corresponded to the LCD display to provide dynamic DSS/BLF functions up to five pages at virtualized total 30 DSS keys.
- Fast / Gigabit Ethernet – 10/100Mbps or 10/100/1000Mbps Ethernet with POE enabled.
- Economic and Environmental Friendly design with Elegant housing.
- High Interoperability – Compatible with major platforms: 3CX, Asterisk, Broadsoft, Elastix, Zycoo, etc.